Clear and Comfortable Vision with Contact Lenses
---
At St. Joe Vision, we want our patients to experience the freedom, convenience and comfort that contact lenses offer. That's why we have contact lenses to suit varying visual needs, such as scleral lenses for hard-to-fit eyes, daily disposables, bi-weekly, and monthly contacts.
Getting A Good Contact Lens Fit
We start off with a comprehensive eye exam to make sure your prescription is up-to-date and that you have no pre-existing eye conditions that can hinder you from wearing contacts.
Why Do You Need a Contact Lens Evaluation?
Your contact lenses will only be beneficial to you if they're the right fit. A contact lens evaluation allows the eye doctor to examine your eyes and understand your vision goals and lifestyle needs. A tear film analysis, corneal curvature and topography, and pupil/iris size test will also be conducted.
Fitting lenses to your lifestyle
During your appointment, we'll provide you with the most ideal contact lens fit for your lifestyle and vision needs. You'll also be able to trial different contact lenses as deemed appropriate by the Doctor and leave our office with a sample to test out at home.
Follow up visits
Your contact lens experience doesn't end with the initial evaluation and fitting. Follow-up care allows us to make any necessary adjustments to the fit or materials to enhance your comfort and vision. We'll also educate you on proper contact lens care and the potential consequences of improper care.
Discover the Freedom of Contact Lenses
---
If you lead a busy lifestyle or don't want to deal with cleaning and storing contacts nightly, then daily disposables are suitable for you. They're single-use lenses that can be thrown away after a day of wear.
Bi-Weekly and Monthly Contact Lenses
---
For those who prefer extended wear options, we offer a range of bi-weekly and monthly contact lenses. These lenses are cost-effective and offer durability, which also means proper cleaning and storage are necessary. Our extended wear options also allow for 7 to 30 days of uninterrupted wear.
Bifocal and Multifocal Contacts
---
People with presbyopia (age-related farsightedness) who need vision correction for both near and distance vision often need to switch between reading and prescription glasses. Our bifocal and multifocal contact lenses allow for seamless transitions between different distances, providing clear vision at all ranges.
---
Our variety of colored contact lenses are great for adding a touch of style to your look. You can also find costume lenses for Halloween and cosplay. If you need vision correction, opt for our prescription colored lenses.
Contact Lenses for "Hard-to-Fit" Eyes
Some people may want to experience the convenience and freedom that contact lenses offer, but are unable to because of refractive surgery or "hard-to-fit" eye conditions.
Fortunately, people that have been told they can't wear regular soft contact lenses may be able to enjoy the comfort of clear vision with specialty contact lenses.
Our eye doctors can help you find the ideal fit if you have the following eye conditions:
Astigmatism

Keratoconus

Giant Papillary Conjunctivitis (GPC)

Dry Eye

Presbyopia (reduced near vision common in individuals aged 40 and over).

Pellucid Marginal Degeneration

Post-LASIK or other refractive surgery

Corneal Scarring
We offer a range of specialty contact lenses, including extended range toric contact lenses, scleral contact lenses, hybrid contact lenses, and rigid gas permeable (RGP) contact lenses.
Contact us today to schedule your contact lens evaluation so we can find your perfect fit.
Our Recommended Products: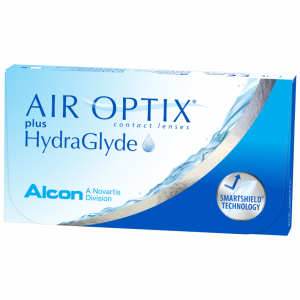 AIR OPTIX® plus HydraGlyde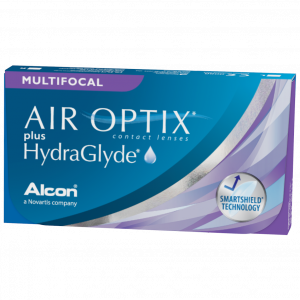 AIR OPTIX® plus HydraGlyde Multifocal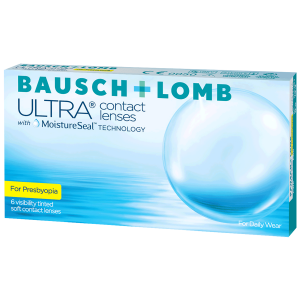 Bausch + Lomb ULTRA for Presbyopia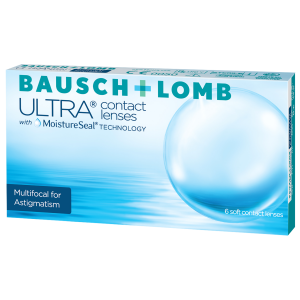 Bausch + Lomb ULTRA Multifocal for Astigmatism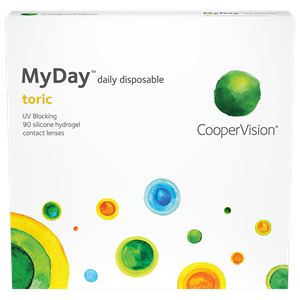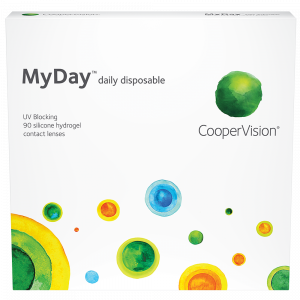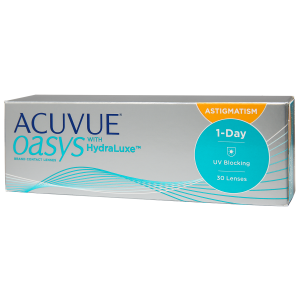 ACUVUE OASYS® 1-Day for Astigmatism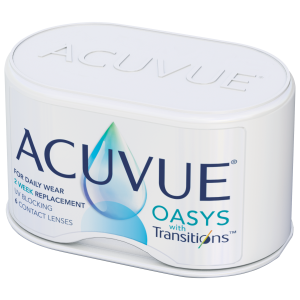 ACUVUE OASYS® with Transitions